This time we bring you the story of an ancient Datsun that was transformed in to a no-nonsense racer by our friends at SQC Tuning (Erick Dotson) :). I'm a big fan of old Datsuns myself and the 1973 240Z with its Ferrari Dino-like looks has always amused me and what better time to talk of this car than, a time when Nissan is pondering a revival of the Datsun brand in Asia.
The love of the Datsun brand got him a 280ZX which was then swapped for a '73 240Z with one goal in mind. SQC wanted a 9 sec car and so began the job of gathering all the parts and building the drive train.
Under the hood of the seventies Datsun is a much modern V8 engine from a Cadillac Escalade. The modified motor features a cam and valve springs from a Z06, GMPP Intake manifold with Edelbrock Elbow 90mm Throttle body, Borg Warner S480 turbo with a race cover. Even with an AEM engine management system that would've otherwise went into an Acura Intergra, the Datsun still was not able to hit the quarter mile in under 10 seconds.
So, next-up was some tweaking and tuning, redesigning of the turbo hot pipes, an upgraded torque converter and with some SQC custom magic, the Datsun 240Z was ready to be let loose on the quarter mile. It is really very difficult to gauge the amount of work and the long hours that have gone into this build. The car was finally ready despite several setbacks in three years.
SQC has yet again proved their might this time with a consistent 9.5 @ 147 mph. Now, they've set their target for under 9 seconds and we would like to wish them good luck for the same. Hit the jump for the video!
List of modifications:
Engine:
6.0 Iron Block
Wiseco Pistons
Manley Rods
Z06 Cam
Comp Valve Springs
Corvette Oil Pan
TrickFlow Timing Set
GMPP Single Plane Intake Manifold
Edlebrock Elbow
Q45 90mm Throttle body
Gen 4 Coil packs
Aem EMS
SQC engine harness
JGS BOV & Wastegate
Borg Warner s480 turbo
SQC Turbo Kit
AMS1000 boost controller
5 inch exhaust
PowerGlide
TCI Flex Plate
PTC Billet 5500 Stall Converter
4 linked 8.8 Moser Axle
Trans break
Line Lock
Silvermine stg 4 brakes
Weld drag lite rims 15X4, 15X10
Mickey Thompson 325 50 15 Drag Radials
MSA Dash Cap
Kirkey Seats
Cheetah Shifter
Autometer Gauges
Aem Wideband
Painless Wiring
SFI cert to 8.50's Cage
MSA Headlight covers
Urethane Front Lip
IMSA Rear wing
Simpson Parachute

More SQC Tuning 1973 Datsun Photos
Catch SQC Tuning 1973 Datsun In Action: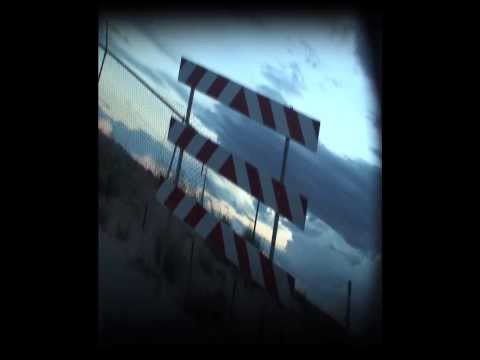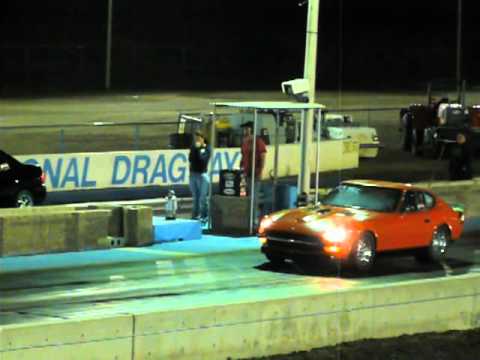 Results
770whp & 705wtq
9.52@147mph
1.5 60ft